Editor's Note: Matthew Lane is a Ph.D. candidate in mathematics at UCLA, and is the founder of Math Goes Pop!, a blog focused on the surprisingly rich intersection between mathematics and popular culture.  He is also a contributor to the Center for Election Science.  You can follow him on Twitter at @mmmaaatttttt.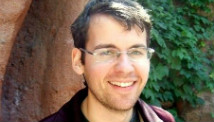 Although Mitt Romney claims to be the mathematically inevitable Republican presidential candidate, voters remain less than excited about him.
According to a recent Gallup poll, only 35% of Republicans would enthusiastically vote for him this fall.  This is below the 47% John McCain had around this time in 2008, and also below the 55% and 53% enjoyed by Barack Obama and Hilary Clinton, respectively, when they duked it out four years ago.  There's still plenty of time until November, but for now it seems Republicans haven't yet completely warmed to their presumptive nominee.
When the results of an election (primary or otherwise) run counter to our desires, it is easy to scapegoat the political process.  The right person didn't win, we may argue, because the system itself is broken.  The two-party system, for example, is sometimes cited as a leading cause of the current dysfunction in Washington.  But perhaps much of what ails the political climate comes from an underlying mathematical dilemma in the way we determine the winners of our elections.  The mathematics of voting highlights many problems with current systems, and also proposes some interesting solutions.
The most common system is the familiar plurality system.  Under plurality voting you may vote for one candidate, and the candidate with the most votes wins.  This system is not perfect: for instance, much to Ralph Nader's chagrin, you are strongly discouraged from voting for your preferred candidate if he or she is unlikely to win.  This has led to the belief that in many cases, a two-party system is a consequence of the plurality voting system, which in general does not seem capable of sustaining many parties (this is known as Duverger's law).
One alternative system used in cities such as San Francisco and Minneapolis is called Instant-Runoff Voting, or IRV.  In this system, you rank, say, your top three candidates.  All first place votes are then counted; if no candidate has a majority, the candidate with the least support is eliminated.  If your first choice is eliminated, your vote now moves to second choice.  This process continues until one candidate has a majority among all remaining candidates.
It's certainly more complicated, but does this system more accurately reflect the will of the people?  Not always.  From a mathematical standpoint, IRV has some weird behavior (here's one example of a particularly strange IRV election).  For example, ranking a candidate higher on your list can actually decrease the candidate's likelihood of winning, and vice versa.  Imagine if, by convincing 100 more people to vote for your favorite candidate, you actually caused your candidate to lose!  Such an outcome is possible under IRV.  Also, like the plurality system, it is not always in your best interest to rank your favorite candidate first.
There are practical considerations as well.  With IRV, it's not possible to tally the results at individual precincts and then combine the precinct totals (we say that IRV is not additive).  In other words, it's possible for a candidate to win every district, but lose the election overall.  What's more, voter confusion seems to be greater with IRV.  For example, after adopting this system in 2004, San Francisco saw the number of spoiled ballots (the number of ballots filled out incorrectly, and therefore invalidated) increase on average by a factor of seven.
One other system is approval voting.  Approval voting works in nearly the same way as plurality voting, but with one crucial difference: you may vote for as many candidates as you want!  From a practical standpoint, this makes it almost impossible for you to spoil your ballot.  Its similarity to plurality voting also means that the necessary changes to the existing infrastructure used for plurality elections would be minimal.  Furthermore, approval voting is additive, and unlike plurality or IRV, it never hurts to support your favorite candidate.  More information on approval voting can be found here, and more detailed comparisons of approval voting and IRV can be found here and here.
Most importantly, from a mathematical standpoint, is the fact that among these voting systems, approval voting yields the best voter satisfaction on average, regardless of whether voters are honest, or whether they vote strategically.  (Here, voter satisfaction is measured objectively by something called "Bayesian regret.")
By way of comparison, both IRV and plurality voting have the same average voter satisfaction if all voters are strategic, while IRV has much greater average voter satisfaction as the proportion of honest voters increases.  But generally, approval voting takes the cake: in most cases, average voter satisfaction in the presence of strategic voters is still higher for approval voting than it is for IRV in the presence of honest voters.
As a final remark, one can view approval voting as an example of a slightly more complex voting system called score voting (also known as range voting). If you've ever been to a talent show where the winner is crowned by audience applause, you've seen score voting in action.  Like approval voting, you may vote for as many candidates as you wish; unlike approval voting, you can express the strength of your preference for a given candidate by scoring each one on a fixed scale, say from 0 to 10.  From this perspective, approval voting is just score voting when the range of scores is limited to 0 and 1.  While it's not immune to strategy, average voter satisfaction with strategic voters is about the same for score and approval voting.  With honest voters, however, score voting gives the best average voter satisfaction of all.
Combining the practical with the mathematical, the evidence favors score voting.  If a simpler system is desired, approval voting is the clear front-runner. For more on these voting systems under the influence of strategic voters, see here. if you still can't get enough, you may want to pick up William Poundstone's 2008 book "Gaming the Vote," which touches on all of these topics and more!
The opinions expressed in this commentary are solely those of Matthew Lane.