Editor's Note: Chris Mooney is the author of "The Republican Brain: The Science of Why They Deny Science–and Reality."
Is it possible that, as children, we're already either "liberal" or "conservative"? Do we actually have at least some elements of a nascent ideology well before we even know what that means?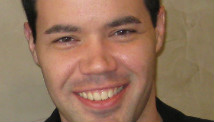 In the 1882 comic opera Iolanthe, Gilbert and Sullivan planted precisely this idea - long before there was any science to back it up. Here's their verse - which is, admittedly set in a humorous context:
Nature always does contrive
That every boy and every gal
Who's born into this world alive
Is either a little liberal
Or else a little conservative!

It may have all seemed like a joke back in 1882. But beginning a century later in 1986, the published scientific literature began to accumulate a growing number of left-right genetic studies, of the sort seemingly anticipated by these hundred-year-old verses.
Again and again, across countries, studies of adult monozygotic ("identical") and dizygotic ("fraternal") twins show that the former tend to be far more politically similar to one another than the latter. This "twin study" methodology certainly has its limitations, but it is a well established way of studying the degree to which genes influence traits, since "identical" twins share all of their DNA but fraternal twins share only half of it. The left-right twin studies suggest that 40% or more of the variance in our ideological views may be ultimately rooted in genetic influences.
The evidence here seems too much to simply brush off with a wave of the hand - but what does it mean?
After writing about the science of left and right in my new book The Republican Brain and discussing the possible role of genetics - albeit only for a handful of pages - I have learned that rampant misconceptions are attached to the notion that there might be a role for genes in politics.
The problem seems to be that too many people wrongly think of genes as tantamount to destiny.
"As soon as you mention genetics, they think you're a genetic determinist, and I can authentically say that I am not," remarks the University of Nebraska-Lincoln political scientist John Hibbing, one of a number of researchers who has conducted research and published on the genetics of politics.
Hibbing's right: Just because politics appears to be partly influenced by genes doesn't make genes the dominant factor influencing our ideologies. Nor does it make them political destiny. It is vastly more complicated than that.
Politics is a complex social trait. That means it is multiply determined - influenced by a variety of factors, including our upbringing, the country and region in which we grew up, the particular events of the day, and so on.
However, that doesn't mean there is no role for "nature" here. What the genetic studies appear to be showing is that even after all of the social factors that shape our views are taken into account, the influence of genes still persists as well - as one of many factors that make us who we are.
But how is that possible? Genes make proteins, not Republicans. I agree that it's a bit baffling to contemplate, but if you break down the steps, it may be less crazy than it sounds.
In a recent study, for instance, Hibbing and his colleagues tried to trace the route by which genes may ultimately shape political behavior.
It turned out there were no less than five major steps involved:
1. genes to chemical messengers in the brain, like dopamine
2. chemical messengers to "cognitive and emotional processing tendencies"
3. these tendencies to personalities and values (which have been repeatedly shown to differ between left and right)
4. personalities and values to bedrock principles or ideology
5. ideology to stances on specific political issues
And at every step of the way, the "environment" enters into the picture, changing not only the outcome but, very likely, the expression of genes themselves (what is known as epigenetics).
If genes influence politics, then, they likely do so very indirectly.
There are sure to be thousands of genes involved; and they surely operate differently over the course of a lifetime, in interaction with "culture" and the "environment." Hence the consistent twin studies finding that genes account for only about 40% of the variability in our political views - nothing like 100%. This is not "hardwiring," or anything like it.
Nevertheless, the picture that emerges from it all remains a very different view of politics - one in which ideology itself seems to emerge from more basic and seemingly non-ideological traits. That doesn't mean you can't shift your views or change your mind - people do it all the time. But it does mean that politics probably reflects something much, much deeper than philosophy or rational arguments.
So does this mean that liberals and conservatives are doomed to unending warfare? Not at all.
Hibbing, for one, thinks the results amount to a great case for political toleration - and likens the issue to the debate over the origins of homosexuality. "The closest we've come to a widespread debate over this kind of issue is sexual orientation," he says, "and it's noteworthy those who are the most tolerant are the ones that do think it is partly biological." Indeed, religious conservatives who think it is possible to "convert" gays and lesbians to heterosexuality, and claim homosexuality is a "choice" tend to ignore the science on this issue.
Ultimately, though, whatever else you might say about the emerging science of politics, neither ignoring it nor misunderstanding it seem a reasonable option. The best approach to these findings, it seems to me, is to weigh them in all their nuance and complexity.
The opinions expressed in this article are solely those of Chris Mooney.