Editor's Note: Matthew Lane is a Ph.D. candidate in mathematics at UCLA and is the founder of Math Goes Pop!, a blog focused on the surprisingly rich intersection between mathematics and popular culture.  You can follow him on Twitter at @mmmaaatttttt.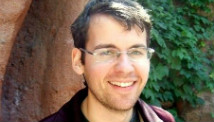 Whether you are trying to make the best decisions for your fantasy baseball league, looking to capitalize on an opportunity in a fluctuating stock market or simply filtering through the results of a Google search, it is hard to deny that we are surrounded by more data now than ever before.  As such, the task of organizing and drawing conclusions from data can be a challenge, but thankfully mathematics can, in many cases, rise to the occasion.
The application of mathematics to such a rapidly increasing pool of data, however, is not without controversy.  For example, in February The New York Times published an investigation written by Charles Duhigg about the value of consumer data to major corporations, and how those corporations can use your data in an instinctively creepy way.