[twitter-follow screen_name='CNNLightYears']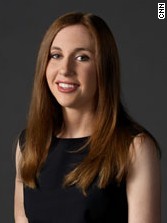 Dear Light Years followers,
This blog burst onto the scene when the last NASA shuttle launched in July 2011. There were only three people involved in CNN Light Years at that time – myself, former CNNer Sophia Dengo and former CNN.com U.S. editor Audrey Irvine.
The shuttle program was ending, but a new era for science and space coverage on CNN.com had dawned. We quickly figured out what you, our audience, would want to read: The latest discoveries, the coolest research, weird animals, random geekiness. We gave it to you in an accurate and easy-to-understand format. And we'll keep doing that – just not on this blog.
Today we are closing CNN Light Years as a blog, but we will have the same high-caliber science reporting elsewhere on CNN.com. In our U.S., World, Health and Technology sections, we will continue to lead - as we've done in the past - with stories about new planets, climate change, prehistoric marvels and more.
We hope that you will visit CNN.com to learn something new every day, and keep participating in the conversations that we have around this marvelous universe in which we live.
With fondness,
Elizabeth Landau
Writer/Producer, CNN Light Years